Vehicle Recovery
for Sand, Snow or Mud
100% Made in America
US made ActionTrax are your go-to vehicle self recovery solution when you've lost traction in sand, snow, mud, or loose rock. ActionTrax are specially engineered for N. American conditions of cold temps, sharp rocks, and heavy vehicles. Lifetime Warranty and US customer service 24/7/365.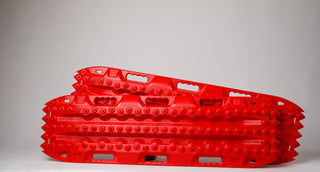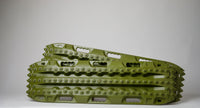 Easy-To-Use
Recovery Trax
ActionTrax are designed by an FAA certified jet engine mechanic and winning Baja 1000 racer with input from adventurers, racers, and elite US military units.
Shop Now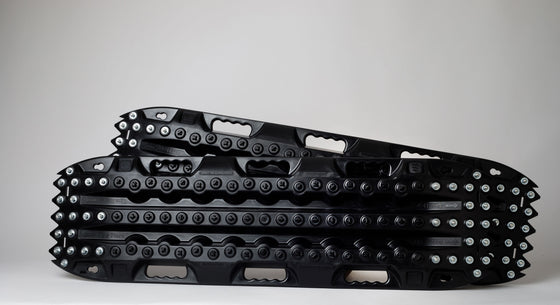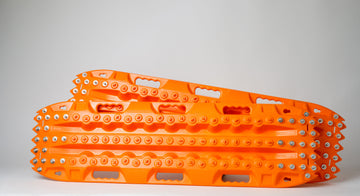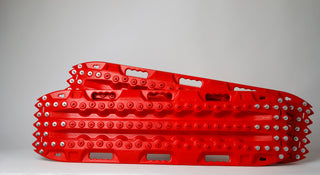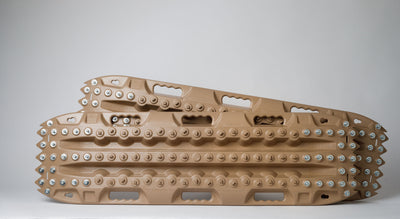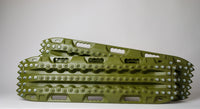 Heavy duty
Metal Teeth ActionTrax
Our stainless tooth extreme version of ActionTrax provide a greater initial "grab" on the tire – a critical point in the recovery. Made with 72 off-the-shelf 1/4" hardware stainless "teeth", 18 teeth on each end where the wear is the highest and tire grab most important. Especially well suited for vehicles 10K- 60K lbs. GVW and users in High Exposure or remote unsupported locations.
Shop Now
Impressive
Durable Material
ActionTrax are 100% made in the USA from high-performing material and are unconditionally guaranteed against all defects except burnt teeth from excessive wheel spin.